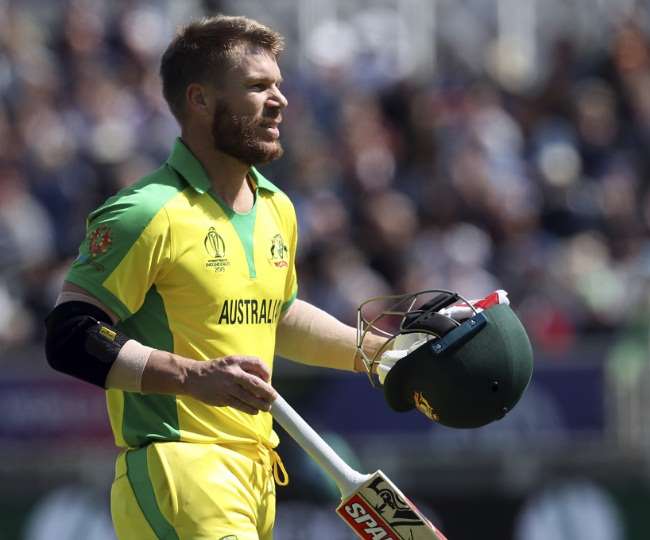 David Warner revealed, said – World Cup in India is their last target:
Australian team explosive opener David Warner has set his ultimate goal. 33-year-old David Warner wants to play the 2023 ICC Men's Cricket World Cup, which is proposed in India. David Warner has said that his last goal is to play the 2023 World Cup.
David Warner, who was second after Rohit Sharma in terms of scoring the most runs in the
World Cup 2019
, single-handedly led the team to the semi-finals, but after losing to England, the 5-time World Cup champion team She was eliminated from the tournament. The 2015 champions were also the Australian team, including David Warner.
David Warner was quoted as saying by the ICC, "As the feet get older, this time will tell. Right now I am feeling as fit as Fidel and if I keep running between the wickets, as I have done, who knows . That World Cup is the ultimate goal. " There are potentially two T20 World Cups to come, which could include David Warner, with a World Cup on his side.
Opener David Warner has indicated that he can move away from the shortest format after next year's ICC Men's T20 World Cup in India to create an opportunity for young batsmen. He has said, "The T20 World Cups are one after the other, and I have started my career with T20 cricket and I think it is important that we have young players coming in and getting a chance to play at this level as well needed."
David Warner has said, "I was fortunate to have got this opportunity through T20 cricket and I think it is a great base for young players. In T20 cricket, youth can learn to play at this level under pressure and Can take training. We have seen many young players who have a lot of talent. Australian cricket and I believe that giving such players an opportunity is important. Is it. "